Venue
The UNWGIC will be held at the Deqing International Convention Center, located  at  the Zhejiang Geospatial Information Industrial Park in Deqing, Zhejiang Province, China. The address of the Convention Center is: No. 999 Quyuan South Road, Wuyang Sub-district, Deqing.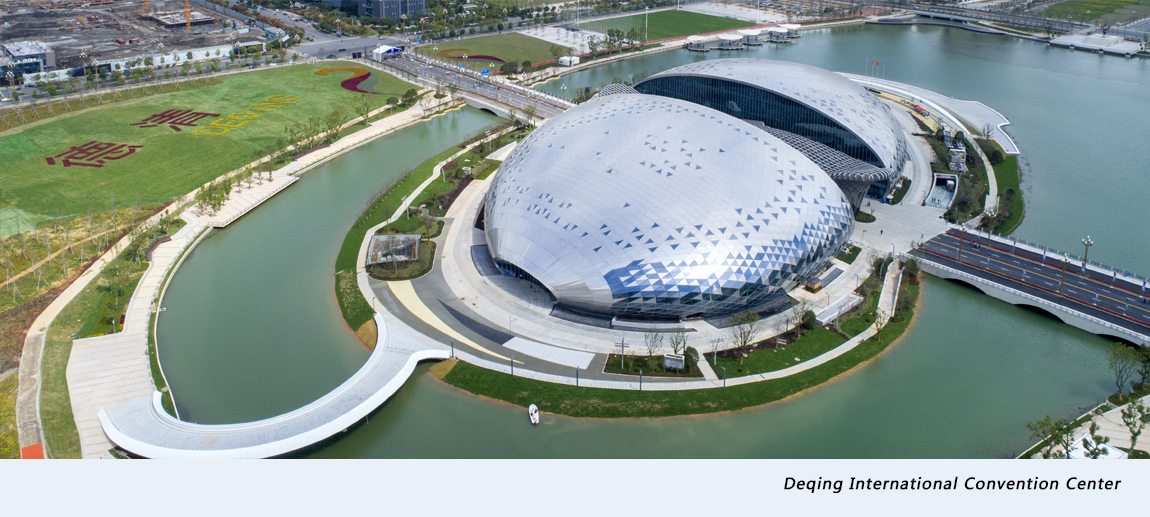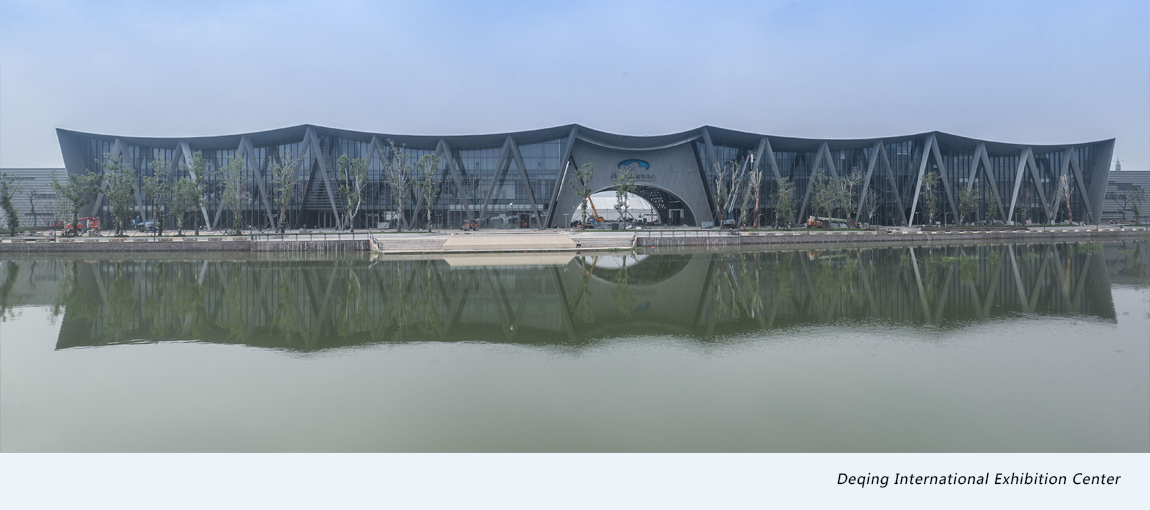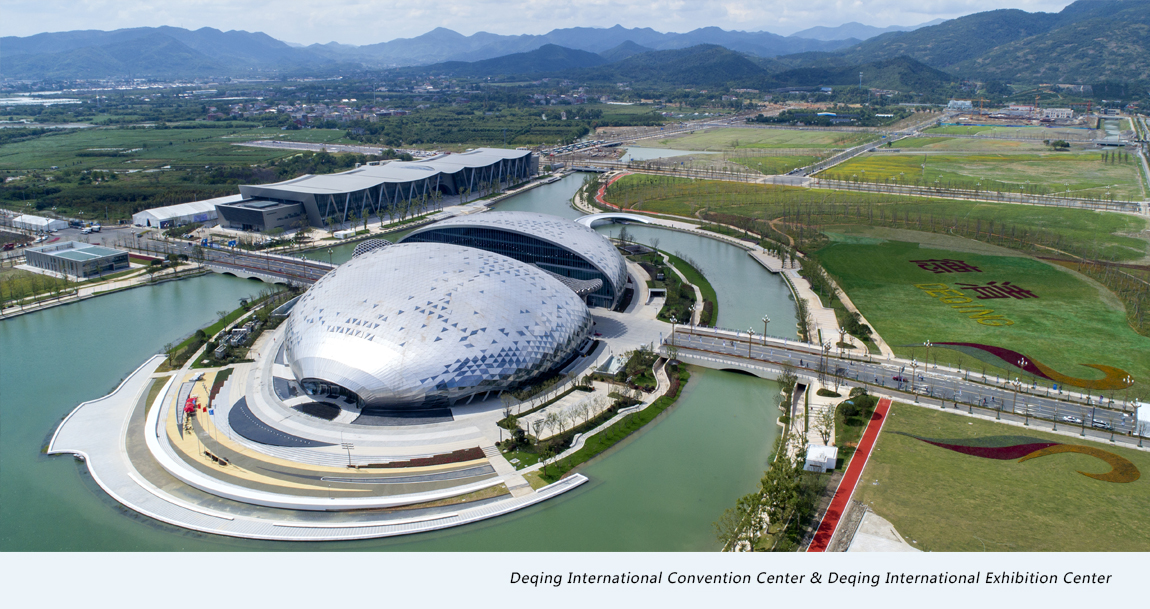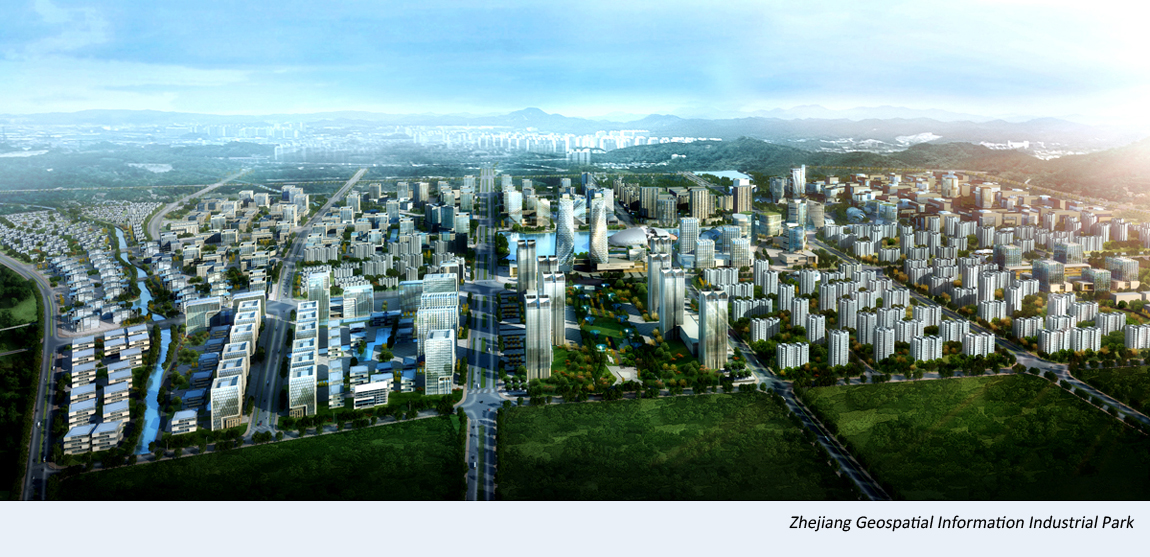 About Deqing
Deqing County is situated at the northern part of Zhejiang Province, right at the hinterland of the Yangtze River Delta, facing Shanghai to the east, Hangzhou to the south, Taihu Lake to the north and Tianmu Mountain to the west. Deqing's location in the subtropical monsoon zone ensures a mild climate and distinguished four seasons, with the average temperature throughout the year standing at 13-16℃. It has 8 towns and 4 sub-districts under its administration, and a land area of 936 km2 and population of 440,000.
Deqing is featured by "50% mountains, 10% rivers and 40% farmland", and has the honor of "land of fish and rice, home of silk, place with famous mountains, land of bamboo and tea, and county of cultures". Deqing has the Mogan Mountain, which is the national scenic area and one of China's four major summer resorts; the Xiazhu Lake, which is "the most beautiful wetland in China" and the ancient town of Xinshi, which is known for "thousand-year ancient canal and hundred-year small Shanghai".
Deqing embraces a rapid, sustainable and healthy economic and social development. Deqing was listed into the national Top-100 Counties (Cities) for successive 11 times, ranking the 42nd in terms of county economy and among the first ones in terms of development potential.




About Zhejiang
Zhejiang Province, located in the southern part of Yangtze River Delta of the southeast coast of China, lies in the east of the East China Sea, south of fujian Province, west of Jiangxi Province and Anhui Province, and north of Shanghai and Jiangsu Province. Zhejiang, which literally means a zigzagging river, is named because of the largest river in that territory, Qiantang River. Hangzhou is its provincial capital.
The straight-line distance between south and north, east and west is both about 450km, and the land area is 101,800km2, occupying 1.06% of the whole country and making itself one of China's smallest provinces. There are two sub-provincial cities in the province, namely, Hangzhou and Ningbo and nine prefecture-level cities, namely Wenzhou, Huzhou, Jiaxing, Shaoxing, Jinhua, Quzhou, Zhoushan, Taizhou and Lishui. Governed by those cities or the province are 36 counties, 22 county-level cities and 32 municipal towns. The number of resident population of the province is 55.9 million by the end of 2016.
Zhejiang is a fertile land with typical south China water town characteristics, and one of the cradles of Chinese ancient civilization. Each part of Zhejiang is attractive and charming. Eastern Zhejiang is home to a flourishing Buddhist culture; extraordinary mountainous landscapes can be found in western Zhejiang; southern Zhejiang is resplendent with magnificent sceneries; and numerous silk towns are scattered in northern Zhejiang.